Fiona Craigie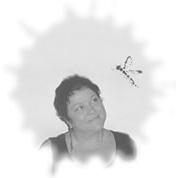 Wild about words from a very early age, Fiona will actually read dictionaries for the sheer pleasure of discovering new and exotic words.
For years she has been used as a human thesaurus by family, friends and workmates desperate to finish their crossword puzzle or in search of that perfect word or sentence.

She has been known to correct grammatical and spelling errors at 100 wpm during typing speed tests.
Fiona has spent many years working with corporate executives and academics, editing and preparing reports, minutes, correspondence, conference presentations, academic papers and student assignments.
She has an eagle eye for detail and the burning need to ensure that any written material is presented in a highly professional style.
She has the ability to spot a spelling error with one glance at a page. And while this habit does tend to interfere with recreational reading, it ensures that any written matter passing through her hands will be completely error-free.

When not helping clients disseminate flawless written communication, Fiona indulges her passion for books, photography, travel and fine wine - not necessarily in that order.
---
Memberships:
Society of Editors; NSW Writers Centre